---
Shipping info:
Not On The High Street
does
ship to Philippines. Select your country here:

Shop at Not On The High Street now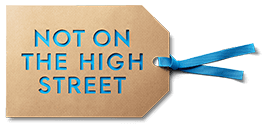 ---
Products
Show Me More Products from Not On The High Street
International Postage Information
UK Delivery
Up to £2.95 per item; many are FREE (delivery!).
Worldwide Delivery
International delivery costs are country specific. Please see delivery tariffs on products pages and at checkout. International delivery is available on certain products, indicated by a flag on the product page.
Reviews
Not on the high street review
Location: UK
Reviewed by: fra802, Jun 9 2021 12:00AM
I love shopping here because I know I am supporting the people who design and make the products. I've ordered several times and only had good experiences.
1 people found this review helpful
Buy from Not On The High Street
---
---
We earn a commission when you follow the link to make a purchase.